Benchmark Forensics came into play in response to the need for experienced digital forensics experts to be available to both sides of the legal system. The prosecution has its experts, but often the defense is left without the same services. Bringing nearly 25 years of law enforcement experience to include Patrol, Street Crimes, SWAT, Criminal Detective, as well as having 11+ years of full-time law enforcement digital forensics experience. We also bring the integrity and mission-focus of the United States Marine Corps. Integrity is what we do when nobody is looking. At Benchmark Forensics we have you covered.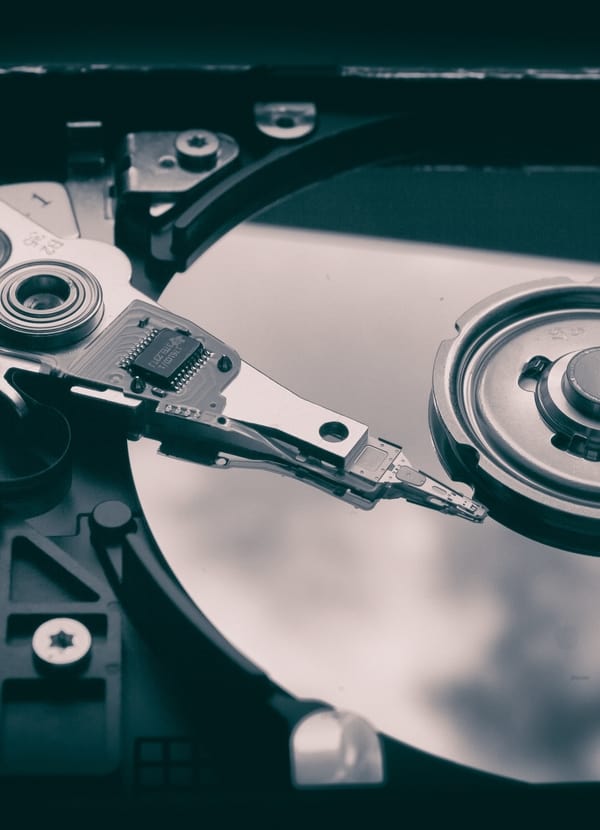 Unbiased Expertise
When you are representing the defense, it's important to know that your forensic investigator is on the side of justice. Facts are facts. We stand behind the side of pure data.
You are our priority
We only take on as much business as we can handle. Your case doesn't get shuttled off because a "bigger fish" has come along. From start to finish, Benchmark Forensics stands with you.
Improvise. Adapt. Overcome.
The Marine Corps teaches some pretty good stuff. Among this is the concept of "Get the job done". We don't quit when things come up that cloud the issue. We continue to march toward to sound of battle and accomplish the mission.
Training and Certification Highlights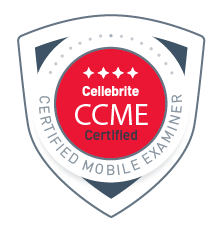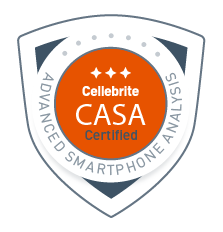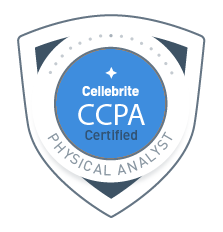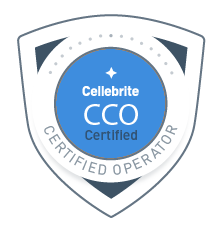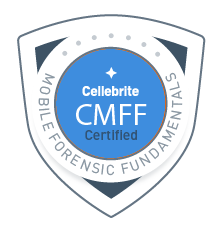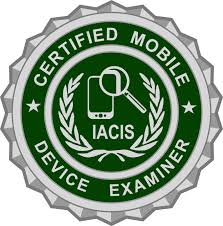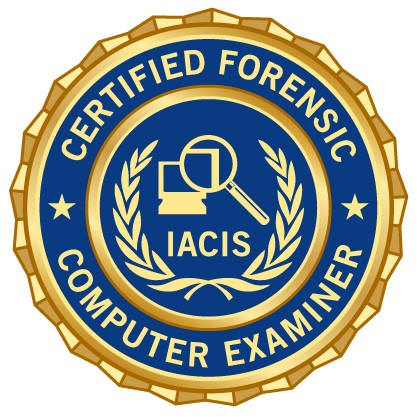 Certified Forensic Computer Examiner – CFCE
The Certified Forensic Computer Examiner (CFCE) certification is offered by the International Association of Computer Investigative Specialists (IACIS), a nonprofit, volunteer organization wholly dedicated to training, certifying and providing membership services to computer forensic professionals around the world. The CFCE was the first certification demonstrating competency in computer forensics. The CFCE program is based on training in computer/digital forensics, and by successfully completing the peer review, practical and written examinations.
Cellebrite Certified Mobile Device Examiner – CCME
Cellebrite Certified Mobile Device Examiner (CCME) certification is their flagship certification for cellphone data extractions and analysis. It displays a high level of working knowledge in the utilization of Cellebrite's UFED technology, as well as in the utilization of their analysis software, Cellebrite Physical Analyzer, to effectively complete in-depth analysis and recovery of data on mobile devices.
Cellebrite Mobile Forensics Fundamentals (CMFF)
The Cellebrite Mobile Forensics Fundamentals (CMFF) course is designed for investigators to identify mobile device hardware and understand the digital forensic process as well as best practices to handle mobile devices.   
Cellebrite Certified Operator – CCO
The Cellebrite Certified Operator (CCO) is offered by Cellebrite, a vendor specific certifying body. The CCO is an intermediate level certification program that aims to teach data extraction team members such as technically savvy investigators, digital forensic examiners, IT staff, internal affairs investigators, first responders and personnel designated to handle extraction of digital evidence how to perform extractions on a variety of devices. These extractions include logical, file system and physical extractions from mobile devices as well SIM cards and external storage such as SD cards. 
Cellebrite Certified Physical Analyst – CCPA
The Cellebrite Certified Physical Analyst (CCPA) certification is offered by Cellebrite, a vendor specific certifying body. The CCPA is an advanced level certification that focuses on the analysis and advanced search techniques using UFED Physical Analyzer.  UFED Physical Analyzer software is used extensively to explore recovered deleted data, database contents, advanced search and analysis techniques, verification and validation, and reporting.
Cellebrite Advanced Smartphone Analysis –  CASA
The Cellebrite Advanced Smartphone Analysis (CASA) course is an expert level course lead by Cellebrite Certified Instructors (CCIs). This Expert Series course provides an in-depth look at the forensic recovery of application data found in today's smartphones with an emphasis on decoding information that is not decoded by forensic tools.  Utilization of third-party software and Python scripts are necessary to analyze, verify, and validate findings.
IACIS Certified Mobile Device Examiner – ICMDE
The IACIS CMDE is an assessment in the practical application of fundamental mobile device and digital forensic concepts in the examination and analysis of various smartphone mobile device operating systems and file systems. The IACIS Certified Mobile Device Examiner (ICMDE) program is administered by the IACIS Advanced Certification Subcommittee. 
National Computer Forensics Institute – NCFI (US Secret Service)
Basic Computer Evidence Recovery Training – BCERT (NCFI)
BCERT is a course designed to train first responders to successfully respond to and process a computer crime scene in a home or business environment involving either a Windows or Unix operating system. Instruction is dynamic, flexible, and focuses on hands-on training. BCERT is a five-week, full-time course, designed to provide hands-on experience with computer hardware, device imaging solutions, forensic analysis tools, legal issues, and report generation for law enforcement officers performing as cyber incident responders and digital evidence examiners. The course combines instructor-led discussions and practical exercises to teach methodologies and techniques used during investigations involving digital evidence.
Advanced Forensic Training – AFT (NCFI)
AFT focuses on advanced digital forensic data recovery topics, tools, and practices through a combination of lectures, instructor-led demonstrations, and practical exercises. Strong computer forensic knowledge is a requirement before taking this course.  AFT familiarizes students with:
Advanced data recovery situations and solutions that may occur in a digital forensic environment
Using various data recovery tools and techniques to identify and recover information of investigative relevance from digital media
Understanding the ramifications of techniques such as steganography and encryption in a forensic environment